About Us
six-sixty productions is a digital media production company developing and producing factual and artistic content for a wide variety of audiences and broadcast platforms.
Facilitating all stages of production, the end result is always engaging, unique, creative, memorable and entertaining. We assemble the perfect crew for your individual project. This includes DOP's, camera operators, sound, auto cue, hair and makeup, actors, voiceover artists, editors, animators, drones…whatever is required for your project.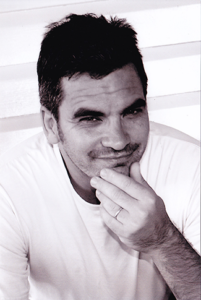 Brett Stephens is an experienced Writer, Director, Cinematographer and Editor.
Broadcast credits include filming and post production on:
Get Grubby TV 20 x 11 minutes for ABC 2017 – First Assistant Director/2nd unit camera and post production
Screen Australia funded webisodes 'New Spaces, New Voices' featuring Christiaan Van Vuuren (Bondi Hipsters), Adele Vuko (Skit Box), Mike Jones, Daniel Stephenson (YouTube), Mike Cowap (Screen Australia) and Que Minh Luu (ABC)
TVC's for 'Friends of the Koala' is a non-profit community group run by volunteers fighting to save Northern NSW's vulnerable koalas.
Aria Awards Green Carpet and Back Stage 2016 featuring Sarah Blasko, Hilltop Hoods, Bernard Fanning, Kasey Chambers, KLP, Katie Noonan, the Wiggles, Safia, Bob Evans, DJ Alena, Amy Shark,  Ballpark Music, Olympia, L-Fresh the Lion and Twelve Foot Ninja
'Out of the Shadows' Feature Film 2017 – Assembly Editor
dirtgirlworld 10 part series 'Compost Rocks' with Writer/Director/Producer Cate McQuillen and mememe productions 2016,
Jon Bell documentary for NITV/SBS Surviving Series 2015,
Screen Australia funded webisodes for Screenworks 'Books to Screen' featuring Tony Ayres, Benjamin Law and Julie Eckersley, 'The Business of Producing' featuring Helen Pankhurst and Trish Lake , 'Directors Intensive' featuring Glendyn Ivin and Jennifer Peedom and 'Meet the Decision Makers' featuring Penny Win, Jude Troy, Anita Sheehan, Sophia Zachariou and Roger Monk.
The Project cinematographer
Australia's Got Talent cinematographer
4 times finalist Brisbane International Fast Film Competition,
ABC 'One Small Room' Series – Director 'Carrot Day',
Foxtel Arena Channel Short Film – Director 'Piss Off',
Feature Writer for JMAG, TOM Magazine, Time Off Magazine,
'Endless Blue' Feature film script developed with Chris Brown and Chris Fitchett Pictures in Paradise and the Pacific Film and Television Corporation,
Novel 'Skinnyboy'.